Submitted by

sues

on Wed, 08/07/2019 - 13:41
How do you refinish your gym floors?
Recently we partnered with Spartan Chemical Company to provide a 2-day training session with one of our local high-schools.
We aim to provide institutions with training and solutions, not just products.
Here's a sneak peek behind the scenes.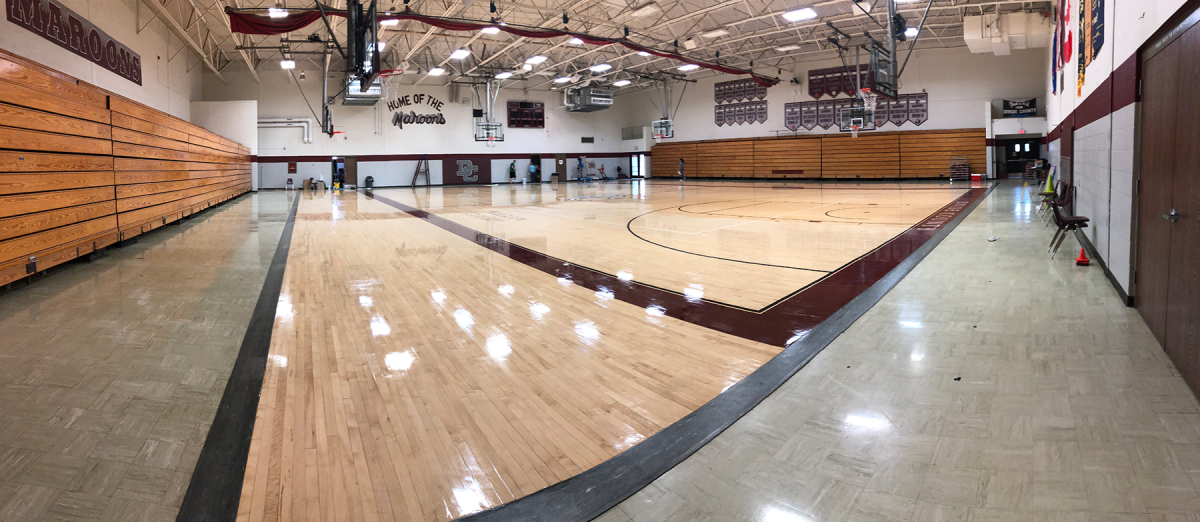 DAY 1
Step 1:  Floor Prep
Sweep the wood floor and remove the any floor tape.
Step 2: Deep Clean
Use the autoscrubber purchased from Dacotah Paper to clean any dirt, shoe marks, and remove all the adhesive residue from tape.
Step 3: Screen for Coating
Screen the floor preparing it for coating adhesion. Then remove all dust created, by cleaning and tacking with Spartan® Strategic Cleaner
Step 4: Apply Finish
Apply first coat of Spartan® Aquasport Finish – let dry.
DAY 2
Step 5: Apply 2nd Coat Finish
Apply the second coat of Spartan® Aquasport Finish
Step 6: Training Debriefing
Review the care and maintenance steps with trainers from Dacotah Paper Co and Spartan Chemical Company. Jan/San team asks any further questions and gets a personalized plan for future floorcare needs.
How Do I Get Hands-On Training for My Team
We aim to provide your team with solutions, not just products. Contact your Dacotah Paper sales rep for hands-on training.
If you don't currently have a Dacotah Paper Representative, Contact Us Here to get one!