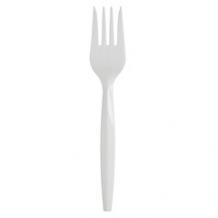 Hygienic Solution- Enclosed dispensers to keep germs and debris out. No more reaching into nasty cutlery bins that everyone touches.
Reduces usage on average by 29% compared to open bins.
When guests take only what they need, you get lower costs and less waste.
Operational Efficiency- Spend less time re-stocking. Pre-counted, pre-assembled refills make it easy.
Enhanced Image- Keep utensils neat and organized. Reduce counter top clutter.
Product SKU:
DF6102
Contact Dacotah Paper for Pricing 800-323-7583